Essential approaches that speed up HR technology adoption.
By Amber Hyatt
The explosion of cutting-edge HR technology has
placed tremendous responsibility in the hands of talent management professionals. With the range of software technology options available and demand to manage
the increasingly complex world of talent management, pressure is on HR leaders to select systems that deliver
the biggest business value for their organizations. But for HR decision makers, implementing HR technology takes time. A thorough approach enables organizations to adapt at each step of the process, ensuring optimal results upon integration. Some good news: Implementation is underway for one third of HR professionals, according
to SilkRoad's State of HR Technology Report. This group reports that their organizations are making steady progress toward business goals with "evolution, not revolution," the primary pace when it comes to HR technology adoption.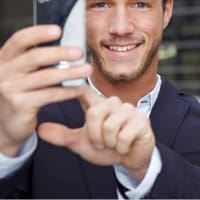 From sourcing and screening to interviewing and onboarding, video is a critical tool in the hiring process.
By Audrey Roth
In today's talent market, attracting, engaging, screening, interviewing, hiring, and onboarding talent is no walk in the park. It takes an average of 52 days to fill a position in the United States, at a cost of nearly $4,000 per hire. To alleviate the challenges and make the process more efficient, more and more companies are turning to a video-enabled approach.
By Debbie Bolla
Editor-in-Chief
September is one of our most popular issues of the year since we release the highly anticipated Baker's Dozen ranking of the industry's top recruitment process outsourcing providers. This year's enterprise, mid-tier, and healthcare leaders are revealed. It also inspires us to gain extra insight from these experts on what is emerging in the talent game. And it's not surprising that we learned that technology continues to be pivotal in the process.
A structured approach over three steps will help HR gain critical insights from data.
By Nigel Guenole
Many organizations today use some sort of analytics in HR, but are still in the early stages of adopting an evidence- based approach to decision making. There are two reasons for this.
Transform your talent acquisition process with these marketing-inspired strategies.
By Debbie Bolla
Over the last few years, the job-seeking behaviors
 of candidates have changed drastically, driven by an increased availability of information on potential employers through online networks and social media channels. CareerBuilder's 2015 Candidate Behavior report finds that today's job seekers leverage 17 different resources during their job search, including company websites, personal networks, job boards, social media networks like LinkedIn, and employer review sites like Glassdoor. With the power of information in the hands of candidates, organizations need to get out in front of top talent and perhaps rethink their recruiting strategy. In fact, according to 42 percent of respondents to a LinkedIn Talent Solutions survey, the second most significant trend shaping the recruiting industry is recruiting becoming more like marketing.
Keys to building a roadmap for employee financial wellness.
By Kathy Hall
Financial stress is not a problem based on income. According to Price Waterhouse Coopers' 2015 Employee Financial Wellness Survey, 22 percent of employees earning $100,000 or more find it difficult to make their minimum credit card payments on time each month. When employees can't meet their financial needs or wants, it's hard for them to keep their focus during the day and engagement suffers. According to the Society for Human Resource Management (SHRM), 83 percent of HR professionals indicated that personal financial challenges had a "large or some impact" on overall employee performance. Almost half indicated that an employee's ability to focus on work (47 percent) and overall employee stress (46 percent) were the aspects of employee performance that were most negatively affected by personal financial challenges.
How RPO providers help organizations secure top talent with innovative tech tools
By Russ Banham
Experience the benefits – knowledge transfer, skills develop, cost savings – of short-term mobility approaches.
By Debbie Bolla
As global mobility becomes a more important part of talent management, organizations continue to look to leverage savvy strategies to help recruit and retain the right employees while containing costs. Relocation opportunities are playing a larger role in enhancing a company's brand, culture, and reputation as an employer of choice. Valued employees are looking to relocation assignments as growth opportunities to gain job skills and global exposure.
By Elliot H. Clark,
CEO
Each year, we survey more than 3,000 companies to produce our six HRO Today Baker's Dozen Customer Satisfaction Survey rankings. We measure the top providers' effectiveness in delivering critical HR management services to global companies.
Leverage these three strategies to show the strength of your benefits program in order to attract and retain Millennials.
By Missy Jaeger
HR professionals have confronted the challenge of effectively communicating the value of the company benefits package to successive generations of workers with varying degrees of success. As Millennial employees become the dominant workplace demographic, it's time for organizations to rethink the way they engage staff in their benefits program. Some good news: According to a US Chamber of Commerce research review report, Millennials value their benefits. More than 50 percent surveyed say benefits are a key factor in choosing where to work, and more than 60 percent indicate that their benefits package encourages them to stay with a company. The challenge for HR is to elevate awareness around the benefits they offer in order to attract and retain the best and brightest Millennials. There are three strategies that can help:
© 2009 - 2021 Copyright SharedXpertise Media, LLC.
All SharedXpertise Media logos and marks as well as all other proprietary materials depicted herein are the property of SharedXpertise Media. All rights reserved.
SharedXpertise Media, LLC, 123 South Broad Street, Philadelphia, PA 19123