We know that the readers of HRO Today magazine turn to us as a go-to resource in the HR industry that delivers trends, insights, and the top resources for all of their HR operations and service needs. In our annual resource guide, we aim to showcase providers and product vendors across 18 sectors of HR services.
Here, you will find providers of everything from recruitment process outsourcing (RPO) to benefits administration and multi-process HRO, not to mention a treasure trove of HR technology, consulting services, and other ancillary products.
We hope that our 2017 Resource Guide will serve you well as a starting point in your search for appropriate vendors.
View the 2017 Resource Guide here
Organizations around the globe are seeing the value of managing all worker types under one approach.
By Bill Hatton
Market watchers expect non-employee talent to comprise about 50 percent of the workforce in upcoming years, and that's one reason 95 percent of organizations currently see contingent labor as crucial to executing their business strategy, finds research firm Ardent Partners. That means the future of talent management will require visibility into a mix of contingent and permanent talent, along with specialists such as statement of work (SOW) workers. It will also further require use of technology (vendor management systems) that needs to be more and more integrated.
We rank the top providers based on customer satisfaction surveys.
HRO Today's Baker's Dozen rankings are based solely on feedback from buyers of the rated services. The ratings are not based on the opinion of the HRO Today staff. We collect feedback annually through an online survey, which we distribute both directly to buyers through our own mailing lists and indirectly by sending service providers the link to send to their clients.
Once collected, response data are loaded into the HRO Today database for analysis to score each provider that has a statistically significant sample. For this survey, we required 13 responses from 10 companies.
Three factors are changing managed service programs for the better.
By Arkadev "Arko" Basak
The managed service program (MSP) market is undergoing more rapid evolution today than it has at any time in its history. The winds of change are blowing in from different directions, fundamentally altering the nature and purpose of the MSP industry. All stakeholders in this market, whether it be organizations, MSP providers or staffing vendors, are contributing to the change and will need to embrace it as well.
At HRO Today, we are awash in research data. We receive data from our HRO Today Baker's Dozen Customer Satisfaction surveys, our own sponsored or unsponsored research, and the research we publish for others. And, yet, one simple mystery eluded us for years. The question at hand is why have we historically seen—until last year—smaller MSP firms outperform some of the mega international staffing companies on the quality of contingent labor managed service districts. The answer was right under our noses, but we could not see. We added parameters to counterbalance for size and complexity of programs, but we still saw the gap in raw scores. We have not allowed for the ultimate explanation of why most of the smaller firms are better. And it's simple: because they are smaller.
For those who get their exercise jumping to conclusions, do not begin to rail about how impersonal large companies are. The reason exists and we implore providers to continue or begin to make the changes necessary to improve their overall service. The key word is "overall." This is NOT a blanket indictment of the large MSP providers. On many of the programs they provide exemplary service, and I believe they are deeply committed professionals. Each year we reviewed the data we collected from the 35 or so questions that make up the HRO Today Baker's Dozen Customer Satisfaction Survey, but we could not see the clues. In reality, we began to just believe that in this category, service was best delivered in smaller packaged programs. However, it took two unrelated events to show us the real issue, problem or challenge.
first, we saw Pontoon lead the industry last year and they continue to be at the top of the list this year (see page 20). The second event was a conversation with the president of the MSP division of another global staffing firm. This executive, who I will not identify, explained that the company was concerned about being rated because this year because they were being reorganized globally. The key part of the conversation was the description of the reorganization of the MSP service delivery structure. The purpose of the reorganization is to actually develop a single global delivery organization. Up until now, the services were sold in the name of the professional services division, but was jointly owned and, in many countries, delivered by country organizations. As this executive explained, the delivery models varied by country and often more reflected the views of the local country organization or the local country executives about what MSP should or should be. The delivery program as a result could operate under a single brand, but the service envelope could be very different from the opinion of the central corporate strategic group.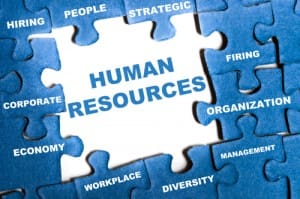 This year's HRO Today Forum sessions deliver top talent and technology strategies.
By Christa Elliott
Technology is a driving force that helps organizations attract talent, engage employees in the HR environment, and improve business outcomes. PriceWaterCooper's 2015 Global HR Technology survey found that 44 percent of companies leverage the cloud and SaaS technologies for HR—an 18 percent increase from 2014. And that's only going to grow: 30 percent of companies reported that they planned to move into the cloud over the next three years.
Thinking Ahead of the Tech Curve
By Bill Hatton
Market watchers expect non-employee talent to comprise about 50 per cent of the workforce in upcoming years, and that's one reason 95 per cent of organisations currently see contingent labor as crucial to executing their business strategy. Those statistics come from supply-management research firm Ardent Partners.
How To Find – And Get The Most Out Of – The Best SOW Employees
By Belinda Sharr
A new wave of workers is arriving, and they hold a Statement of Work (SOW).
When companies have specific tasks that require a highly specific and often specialized set of skills, they may choose to retain SOW workers — especially in cases where they won't need a permanent employee long-term and the skill-set is too specialized for hire temporary ones.
If you're like most, it is – and here's why that's good for HR
Companies are outsourcing more of their talent. How much? Contingent labor has grown to 35 percent of companies' total workforces in recent years, and it's expected to grow to 50 percent by 2018.Contingent labor is expected to grow 30 percent over the next three years; 95 percent of organizations consider contingent labor to be vital to the success of their overall business; and about 70 percent say they expect contingent labor to become more and more important. That's all according to Ardent's most recent State of Contingent Management Research Report.
A new report points to four major trends impacting contingent labor programs.
By Arun Srinivasan
Gig economy. Uberization. Freelance nation. As these words become household terms, it's clear that the traditional workforce is changing right before our eyes. It's not about the 9-to-5 employee anymore. Today, 35 percent of the total workforce is made up of contingent labor, including temporary workers, project-based services, Statements of Work (SOWs), and independent contractors.
© 2009 - 2020 Copyright SharedXpertise Media, LLC.
All SharedXpertise Media logos and marks as well as all other proprietary materials depicted herein are the property of SharedXpertise Media. All rights reserved.
SharedXpertise Media, LLC, 123 South Broad Street, Philadelphia, PA 19123