WHY ATTEND?
The HRO Today Forum will bring together the leading HR thinkers, practitioners, technologists, and partners that are building tomorrow's World-Class Workforce today.
BRING THE TEAM
Teams that attend HRO Today Forum together also have the benefit of meeting with some of our sponsors, fellow practitioners, and featured speakers.
SPONSOR
The wide array of sponsorship opportunities the HRO Today Forum allows us to help you find the most effective way to reach out to our attendees and maximize your visibility.
What Do HR Leaders Think About ?
What are the challenges? What are the opportunities? These questions are the subject of the HRO Today Forum, an exclusive gathering of Chief HR Officers and top HR executives that seeks to honor, inform and energize the strategic level of HR.
Awards Ceremony
The HRO Today awards gala is the industry's best-known and most prestigious event that brings together inspirational innovators and thought leaders.
2023 CHRO of the Year Awards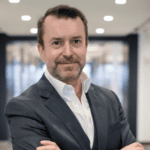 Stephane Charbonnier
CHRO
L'Oreal USA
Melissa Werneck
EVP & Global Chief People Officer
The Kraft Heinz Company
Tracy Layney
SVP and CHRO
Levi Strauss & Co.
Elisa Bannon-Jones
SVP and Chief People Officer
GNC
Betty Thompson
Chief People Officer
Booz Allen Hamilton
Pablo Brizi
EVP, CHRO & Corporate Affairs
Hilton Grand Vacations
Annette Favorite
SVP & CHRO
West Pharmaceutical Services
Ramona Agrela
Vice Chancellor and CHRO
University of California, Irvine
Lori Knowles
SVP, CHRO
Memorial Hermann Health System
Plus Many More! See Our Full List of VIP Guests Here
2023 Sponsors
Forum VIP Sponsors
Awards Gala Sponsors
Awards Gala Table Sponsors
Gold Sponsors
Silver Sponsors