Private Exchanges Remain on Top
Organizations large and small continue to see the value of offering employees healthcare coverage.Earlier this year, the Congressional Budget Office (COB) significantly reduced its estimate of how many people in the U. S. would get health insurance in 2016 through the public exchanges from 21 million to 13 million. This was important news, but it didn't get a lot of attention amidst the more sensational noise of the White House race. Yet, as the New York Times pointed out, the lower estimate was at least partly because employers are not dropping health insurance plans at the rate that CBO analysts initially expected.
Wellesley College's approach to employee wellness encompasses emotional well-being as well as individual health.
Marymichele Delaney and Jan Bruce
Over the last decade, employee wellness programs have continued to expand and change in the workplace. No matter the industry, employers are increasingly prioritizing their wellness programs in an effort to combat rising healthcare costs and support the development of healthy lifestyles in their workforce.
New research reveals some serious disparities when it comes to workplace priorities.
Joyce Maroney
Culture, culture, culture. It's discussed everywhere from the boardroom to the interview room. Definitions vary, and its importance debated. But every organization has a culture and it can make or break its success.
Research finds approaching compensation in three modern ways is paying off for organizations.
By Tim Low
It's the age-old question: Should you take a risk with something new that may be better, or stick with what you've always known? While it can feel uncertain venturing into new terrain, PayScale's 2016 Compensation Best Practices Report reveals the risk of adopting new practices brings the reward of more engaged employees who drive better business outcomes. The study found that top performing companies—those defined as market leaders who exceeded projected revenue goals—are significantly more likely to embrace modern compensation than their average performing counterparts. Highly successful organizations tend to adopt a variety of pay practices including:
Five ways RPO providers are helping organizations find the talent they need to deliver the best in patient care.
Healthcare is an ever-changing industry and organizations are experiencing extreme hiring challenges for clinical staff. Factors include:
• an increasing complexity of patient care;
How to ease into the changing labor marketplace with different types of workers.
By Russ Banham
Imagine it's the year 2030 and the company's annual holiday party has just begun. A generation ago, there'd be all 500 employees here wearing funny hats, Jim getting a bit tipsy again, and needing a ride home. Today, Jim is gone and there are 60 full-time, salaried employees in attendance. The other 270 contingent workers are probably home with their families.
Using predictive analytics instead of past statistics for HR decisions creates business benefits.
By Michael Beygelman
Meaningful HR analytics speed the data-to-action cycle, reducing the traditional time lag to realize business benefits by helping companies "Identify, Intervene, and Intercept" – let's call this I3. However, according to SAS, a pioneer in statistical analysis systems, "Predictive analytics is the use of data, statistical algorithms and machine-learning techniques to identify the likelihood of future outcomes based on historical data."
An innovative roundup of more than 20 finalists for our annual TekTonic Awards.
By the Editors
Web and mobile technologies have revolutionized almost every sector of business, and HR is no exception. Workforce planning, talent acquisition, onboarding and employee recognition have all received a much-needed makeover, and our 2016 TekTonic Award finalists are leading the way.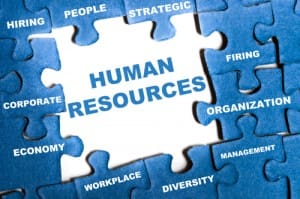 This year's HRO Today Forum sessions deliver top talent and technology strategies.
By Christa Elliott
Technology is a driving force that helps organizations attract talent, engage employees in the HR environment, and improve business outcomes. PriceWaterCooper's 2015 Global HR Technology survey found that 44 percent of companies leverage the cloud and SaaS technologies for HR—an 18 percent increase from 2014. And that's only going to grow: 30 percent of companies reported that they planned to move into the cloud over the next three years.
Learn more about the finalists for our Talent Acquisition Leader of the Year awards.
By the Editors
In today's competitive work environment there is no asset more critical to an organization than its talent. But what about those leaders who are driving the initiatives that are attracting and retaining such high performers? HRO Today's Talent Acquisition Leader of the Year awards, sponsored by Cielo, saw the need to recognize the hard work of these individuals.Here's the incredible group of nominees.
© 2009 - 2021 Copyright SharedXpertise Media, LLC.
All SharedXpertise Media logos and marks as well as all other proprietary materials depicted herein are the property of SharedXpertise Media. All rights reserved.
SharedXpertise Media, LLC, 123 South Broad Street, Philadelphia, PA 19123