Organisations are starting to prioritise the holistic well-being of their employees, adapting their cultures and benefits to support mental health wellness.
By Simon Kent
Awareness of mental health in the workplace has undoubtedly grown over the past few years. Headlines have been made and even Britain's own royal family has contributed to the discussion. According to Sophie Hennekam, professor of management at Audencia Business School in France, the World Health Organisation has estimated that mental health conditions cost the global economy $1 trillion in lost productivity each year. In Europe, employees with mental disorders report 3.1 absenteeism days per month compared to one day per month among those without mental health issues. However, despite increasing awareness and the high cost of neglecting mental health, "Surprisingly little is known about how individuals with mental health conditions navigate the workplace," she says.
Strategies that encourage proactive employee participation during open enrollment.
By Rob Grubka
During open enrollment season, employees have to choose from an average of 15 benefits, at least three of which are healthcare insurance. And according to PlanSource, that number is even higher at larger organizations. With competing demands on employees' time, many workers opt to simply stick with the same benefits year after year or choose only their basic medical, dental, and vision insurances, skipping over valuable supplemental benefits that can have a true impact on their financial wellness.
Employers are taking a hard look at soft benefits, particularly work-from-home opportunities.
By Tierney McAfee
Working from home is becoming more than just a perk for many employees and job candidates; it's slowly becoming a norm in today's workplace.
Cigna's CHRO John Murabito leverages a data-rich people strategy to drive proactive business decisions.
By Debbie Bolla
"What we do in HR starts with the needs of the business."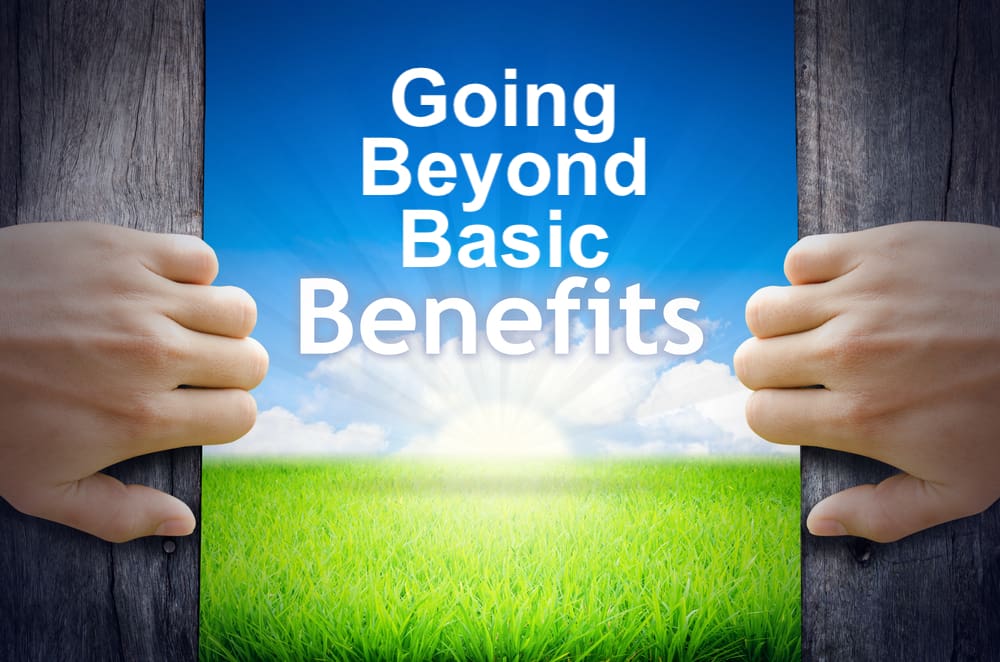 Organizations are starting to offer packages that support the complex lives of employees.
By Marta Chmielowicz
Today's employees do not leave their lives at the door—they bring their whole selves to work. And increasingly, they expect their employers to offer a diverse range of benefits that support them physically, emotionally, socially, and financially. From offering extended paid paternity leave to helping employees financially plan for their children's college educations, organizations are beginning to embrace new and innovative family-friendly benefits.
A robust absence and disability management program can ensure even nontraditional workers remain healthy and productive.
By Melissa Oliver-Janiak
Maintaining the flexibility that today's workers demand comes with many challenges for employers. In particular for HR, the competitive economy is putting more pressure on organizations to be prepared when nontraditional employees (remote and temporary workers) experience a disability or absence issue. Developing a robust absence and disability management program is a critical and cost-effective way to help organizations address all employees' health needs.
These best practices can ensure a successful and long-term return from disability leave.
By Kristin Tugman, Ph.D.
Understanding the psychological impact of short- and long-term disability on employees can go a long way toward successfully bringing those workers back on the job. Organizations play a pivotal role in that process. While significant effort has been made to overcome the physical barriers that prevent individuals from returning to work, what is often overlooked is that disability can be as much a psychological event as it is a physical one.
Harnessing the power of data is leading to better decision-making and improved employee satisfaction to boot.
By Debbie Bolla
Global mobility has traditionally been a costly investment for organizations. In fact, according to Urban Bound, it costs more than $97,100 to relocate current employees who are homeowners and nearly $73,000 to relocate new hires who own homes. But in a tight labor market where talent is often a key differentiator, can organizations put a price on having the right person in the right role at the right time? That's a tough question to answer, but luckily data is easing the cost implications of relocation while delivering additional insight into employee satisfaction, productivity, and retention.
Investing in a holistic well-being benefits strategy is a win-win for employees and employers alike.
By Ruth Hunt
Wellness has become a popular catchphrase. Employers are now truly seeing how well-being is contributing to organizational effectiveness and the bottom line, if only indirectly. While there is some debate about the most effective ways to demonstrate the ROI of traditional wellness, there is clearer evidence that a broader approach to well-being drives value on investment (VOI). Well-being programs also result in other qualitative benefits, such as enhanced perception of the organization as a great place to work, increased employee engagement, reduced distraction, and more.
New research finds organizations are moving to cloud-based platforms for global and compliance capabilities.
By Pete Tiliakos
Payroll transformation has become a priority for many organizations, finds NelsonHall's annual Next Generation Payroll Services study. Historically, payroll has long been treated as a simple cost center, and frankly, many payroll departments have gotten by with disparate and outdated—albeit reliable—platforms that lack global reporting capabilities and require burdensome manual processes. And in some cases, payroll has been overlooked when it comes to allocating funding to improve the operating model.
© 2009 - 2020 Copyright SharedXpertise Media, LLC.
All SharedXpertise Media logos and marks as well as all other proprietary materials depicted herein are the property of SharedXpertise Media. All rights reserved.
SharedXpertise Media, LLC, 123 South Broad Street, Philadelphia, PA 19123