We rank the top providers of recruitment process outsourcing in EMEA and APAC based on customer satisfaction surveys.
By The Editors
HRO Today's Baker's Dozen Customer Satisfaction Ratings are based solely on feedback from buyers of the rated services; the ratings are not based on the opinion of the HRO Today staff. We collect feedback annually through an online survey, which we distribute to buyers directly through our own mailing lists and indirectly through service providers. Once collected, response data for all providers with a statistically significant sample size are loaded into the HRO Today database for analysis.
United Overseas Bank is retraining its employees and empowering them to shape the future of their workplace.
By Michael Switow
United Overseas Bank (UOB), one of southeast Asia's largest banks, is transforming the way it interacts with clients.
Talent market transitions are pushing RPO engagements to encompass new services, technologies, and recruitment models.
By Michael Switow
Recruitment process outsourcing (RPO) is undergoing a transition in the Asia-Pacific region. Automation, corporate restructuring, and changes in the nature of the workforce are pressuring RPO partners to evolve in order to compete and remain relevant for their clients.
Reskilling is a here and now solution to the talent shortage.
By Tierney McAfee
With the number of employees who are voluntarily quitting their jobs higher than ever, organizations are placing utmost importance on retaining current workers and reskilling them, or teaching new skills to help them transition into different roles within the same organization.
Employers are taking a hard look at soft benefits, particularly work-from-home opportunities.
By Tierney McAfee
Working from home is becoming more than just a perk for many employees and job candidates; it's slowly becoming a norm in today's workplace.
Cigna's CHRO John Murabito leverages a data-rich people strategy to drive proactive business decisions.
By Debbie Bolla
"What we do in HR starts with the needs of the business."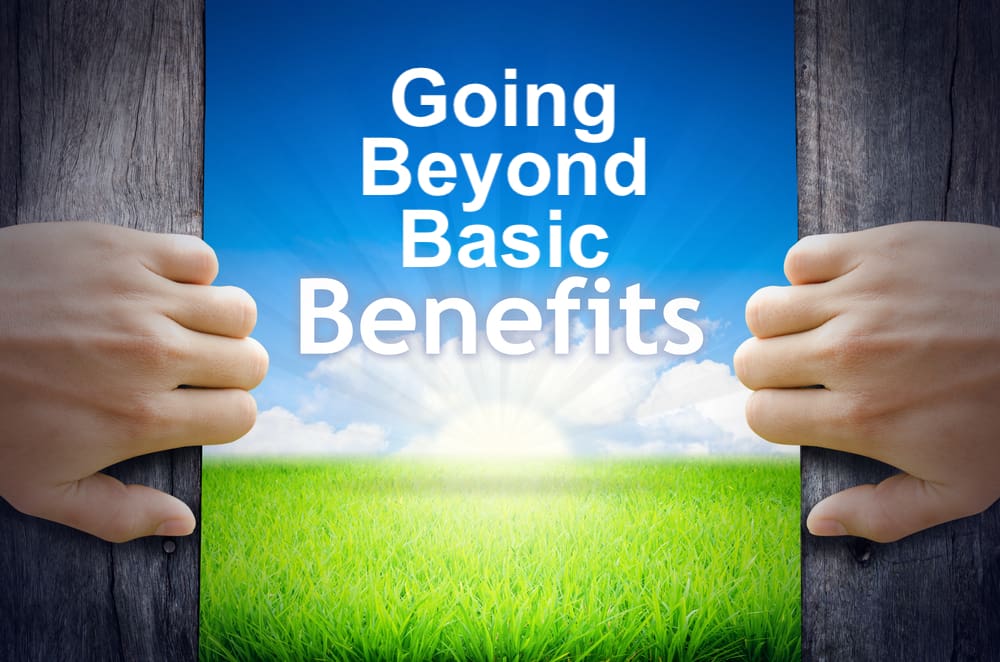 Organizations are starting to offer packages that support the complex lives of employees.
By Marta Chmielowicz
Today's employees do not leave their lives at the door—they bring their whole selves to work. And increasingly, they expect their employers to offer a diverse range of benefits that support them physically, emotionally, socially, and financially. From offering extended paid paternity leave to helping employees financially plan for their children's college educations, organizations are beginning to embrace new and innovative family-friendly benefits.
Today's HR leaders are relying on analytics to drive forward HR strategy—but there are some hurdles to cross along the way.
By Marta Chmielowicz
Human resources has always been a people-focused function—but now it is a numbers-based profession as well. In fact, LinkedIn's Global Recruiting Trends report indicates that 64 percent of today's organizations use data at least occasionally and 79 percent are somewhat likely to take advantage of it in the next two years.
Looking to improve the overall experience during the hiring process? New research offers six strategies to help.
By Debbie Bolla
Current unemployment numbers aren't working in the favor of HR. The Bureau of Labor Statistics reports an unemployed population of 6.1 million and 7.3 million open positions. This means that HR and TA teams need to use every strategy in their wheelhouse to ensure they are attracting the right talent into their organizations. A key piece of this puzzle is the candidate experience.
An effective recognition program can improve retention while reinforcing key organizational values.
By Marta Chmielowicz
As the war for talent continues, employers are increasingly adopting human-centered approaches to drive business results and bring more humanity to employees' experience at work. According to the 2018 SHRM and Globoforce Employee Recognition Report, retention and culture management are two of the top challenges of today's businesses—and a values-based recognition program can help.
© 2009 - 2019 Copyright SharedXpertise Media, LLC.
All SharedXpertise Media logos and marks as well as all other proprietary materials depicted herein are the property of SharedXpertise Media. All rights reserved.
SharedXpertise Media, LLC, 123 South Broad Street, Philadelphia, PA 19123