A structured, values-based interview process can deliver quality candidates while reducing unconscious bias.
By The Editors
Making great hires is about recognizing great fit. Most companies aren't just looking for candidates with the right skills; they want someone who aligns with their culture. In fact, according to a report by West Monroe Partners, 60 percent of organizations integrate a cultural fit evaluation or behavioral interview into their hiring process. But while this approach sounds great on paper, it could create an environment that stifles rather than encourages innovation.
Four strategies that help organizations harness happiness in their workforce.
By Debra Hreczuck
Some leaders may think that caring about employee happiness somehow means sacrificing performance. Actually, the opposite is true. In order for organizations to succeed and for employees to believe in the business strategy enough to work toward improving the bottom line, leaders need to make sure they are happy, researchers say. A miserable workforce is an unmotivated workforce, and that is a recipe for stagnation or outright resistance. The truth is employee happiness is tied to performance in many areas, including recruitment, retention, collaboration, and agility. Happiness is the web of energy in an organization that keeps employees focused and efficient.
Cigna's CHRO John Murabito leverages a data-rich people strategy to drive proactive business decisions.
By Debbie Bolla
"What we do in HR starts with the needs of the business."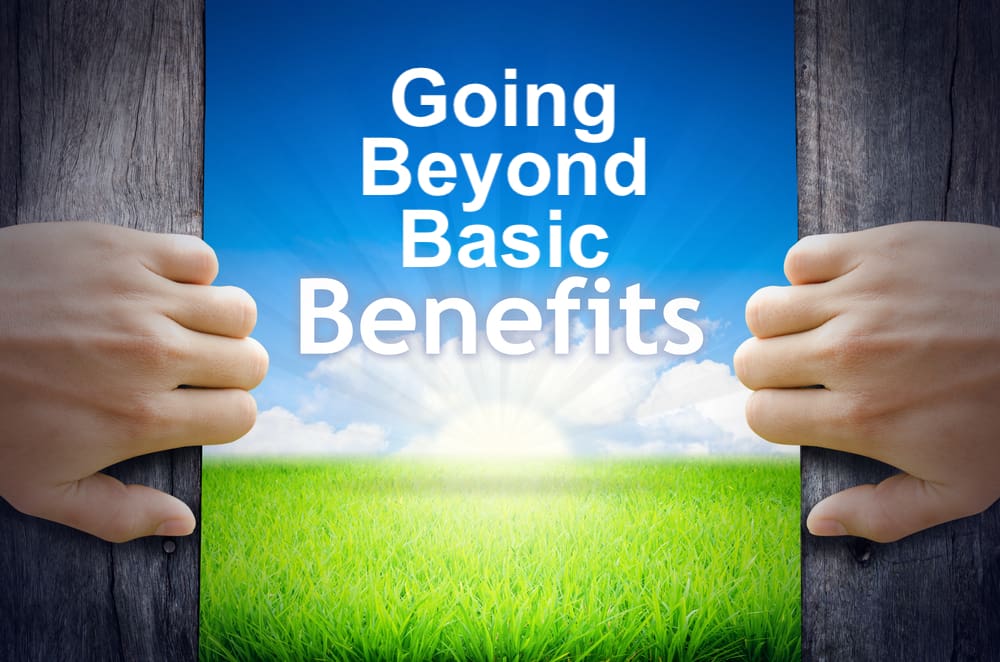 Organizations are starting to offer packages that support the complex lives of employees.
By Marta Chmielowicz
Today's employees do not leave their lives at the door—they bring their whole selves to work. And increasingly, they expect their employers to offer a diverse range of benefits that support them physically, emotionally, socially, and financially. From offering extended paid paternity leave to helping employees financially plan for their children's college educations, organizations are beginning to embrace new and innovative family-friendly benefits.
Companies can advance their recruiting strategies by communicating their culture and brand through online tools.
By Marta Chmielowicz
An employer's reputation and brand are key factors that draw in top talent—and in today's digital world, it is more important than ever that companies leverage online tools to communicate what makes them unique and attractive.
3M's D&I program is driven by the connection between inclusion and employee well-being.
By Ann Anaya
Diversity and inclusion go together—one cannot exist without the other. And they are distinctly different sides of the same coin.
EVP of HR Liz McAuliffe explains how she carries the Un-carrier culture of T-Mobile through to the talent strategy.
By The Editors
Within one's career, taking the biggest risk often comes with earning the biggest reward. Just ask Liz McAuliffe. While practicing as the in-house employment attorney at Starbucks, Jim Donald, the then CEO, asked her to take a risk by moving into the coffee company's HR practice. And from that transition, she has been rewarded with a highly successful second career. McAuliffe is now the executive vice president of HR at T-Mobile, the self-proclaimed Un-carrier that is radically changing its approach to both its customers and employees, adopting a people-first strategy that listens first and acts second. McAuliffe has spearheaded this transformation, introducing a number of initiatives to better support employees in their personal and career growth—and drive business success as a result. Learn more here.
Organizations need to provide a meaningful, human experience while fulfilling their purpose to succeed today.
By David Mallon
The "why" of work is shifting. People want meaning, and organizations may need to temper technology by focusing on the human element of work. Responding to a range of economic, social, and political pressures, organizations have been working to bring their inspirational corporate mission, vision, and values to life by operating as social enterprises as well as profit-making business enterprises. That means they are emphasizing corporate social responsibility, listening and responding to a wide range of stakeholders, stepping in to fill gaps where public programs and policies fall short, and generally playing an active role in society and operating with a higher purpose. But while serving this need is certainly part of what it means to be a social enterprise, it's not enough on its own. To truly lead as a social enterprise, organizations must focus on the people within their four walls, as well as externally in society.
Fostering innovation and growth comes down to one thing: culture.
By Michael Switow
Guest lecturers in a Singapore classroom—it doesn't matter if it's a secondary school or tertiary institution, a large assembly or a small group—will find that hands are often slow to rise when it's time to ask questions. The same is true in Hong Kong and other parts of Asia.
Faced with stricter pay reporting regulations, UK companies are implementing recruitment strategies to increase diversity.
By Simon Kent
The UK's gender pay gap reporting regulations, which require organisations with more than 250 employees to publish their pay gap data, have revealed the significant and entrenched gender inequality that exists in the workplace. But on its own, the initiative is not enough to change the problems it highlights.
© 2009 - 2019 Copyright SharedXpertise Media, LLC.
All SharedXpertise Media logos and marks as well as all other proprietary materials depicted herein are the property of SharedXpertise Media. All rights reserved.
SharedXpertise Media, LLC, 123 South Broad Street, Philadelphia, PA 19123