HR Data Analytics and AI Summit
Welcome to the HR Data Analytics and AI Summit, where innovation and human resources unite to shape the future of work! This two-day conference is your gateway to the latest trends, insights, and strategies at the intersection of HR, data analytics, and artificial intelligence.
The HR Data Analytics and AI Summit will bring together industry leaders, renowned experts, and forward-thinking practitioners to explore the transformative power of data-driven HR and AI technologies.
Join us on this journey of HR innovation and discover how data and AI are reshaping the way we manage, engage, and develop our most valuable asset – our people. Whether you're looking to stay ahead of industry trends, network with like-minded professionals, or gain practical insights to drive change within your organization, the HR Data Analytics and AI Summit is the must-attend event for your 2024 event diary.
Dive deep into the world of workforce analytics, predictive hiring, employee engagement, and talent management, and discover how these cutting-edge tools can revolutionize HR practices. Over two days, thought-provoking keynotes, interactive round table discussions, and interactive panel discussions will empower you with actionable strategies and real-world case studies, ensuring you leave with the skills and inspiration needed to harness the full potential of HR data analytics and AI.
Leveraging HR Analytics for Talent Acquisition and Retention
Predictive Workforce Planning and Succession Management
Enhancing Employee Experience through Data-Driven Insights
Utilizing AI in Performance Management and Employee Development
Diversity, Equity, and Inclusion Analytics in HR
The Role of Data Analytics in Employee Engagement and Motivation
AI-Driven HR Chatbots and Virtual Assistants
Overcoming Challenges in Implementing HR Data Analytics
Ethical Considerations in AI and HR Decision-making
HR Data Privacy and Security in the Age of AI
Speakers
Featuring thought leaders from diverse sectors, our speakers are set to inspire. Stay tuned for our finalized list of keynotes and panelists.
Jeannine Arntzen
Compensation and People Analytics Senior Manager – HR
Plante Moran
Chris Coleman
Lead, People Analytics Partner
Western Governors University

Rana Dalbah
Senior Director, Advanced Analytics and Insight
BAE Systems
Brigitte Armon
Director of People Analytics
Morning Consult
Patrick C. Daniel
CHRO
General Aviation Terminal
Glenn Hernandez
Director of People Analytics
Chenmed
Erin McGuire
People Analytics Lead – North America
Mondelēz International

Mariya Meshcheryakova
Senior Manager – People Analytics
Equitable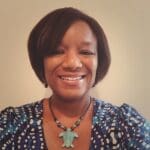 Tiffani Murray
Director HR Tech Partners,
Global Talent Organization
LinkedIn
Amanda Shevette
Vice President of Human Resources
Concorde Career Colleges
Shally Steckerl
Global Head of Talent Sourcing and People Analytics
LTK
Auychai Suvanujasiri
Director of Data Science
BAE Systems
Tabetha Taylor
Head of Talent, Senior Vice President
GBG
Gustavo Pérez Padilla
People Analytics Global Manager
Grupo Bimbo

Trent Cotton
Vice President of Talent and Culture
Hatchworks

Who should attend?
VP / Director / Head of:
Human Resources
HR Analytics
Talent Acquisition
Compensation and Benefits
Learning and Development
Employee Engagement and Retention
HR Technology or HRIS (Human Resources Information Systems)
Diversity, Equity, and Inclusion (DEI)
People Analytics
Organizational Development
HR Operations
Compliance and Labor Relations
Talent Management
Employee Relations
HR Strategy and Planning
HR Transformation
Workforce Planning
HR Shared Services
HR Business Partners
Total Rewards
Standard Pricing: $1,795
Early Bird Pricing Ends: 12/8/2023
Standard Pricing: $995
Early Bird Pricing Ends: 12/8/2023
Save the Date!
Mark your calendars for this transformative event. See you in Atlanta!
Let's build the future of HR technology together!