A trio of data-driven metrics healthcare organizations should consider for improved decision-making.

By Jackie Larson
Few conversations in healthcare today get very far before big data, analytics, or predictive modeling is brought up. Relative to workforce management, current key performance indicators (KPIs) that drive an organization's planning include overtime, turnover, vacancy rate, and labor cost expense, among others. As healthcare evolves as a result of market and reimbursement realities, organizations must also evolve with regard to the data they can capture and how they use that information to make better decisions.
The use of predictive analytics, feeds from sophisticated electronic medical record and acuity systems, and scheduling tools that warehouse enormous amounts of data are enabling healthcare organizations to think about managing their workforce in an entirely new way. New metrics and approaches to measurement that are in some phase of the development process include:
New research shows five approaches that effectively attract and retain healthcare talent.
By Mike Supple
Health system boards and healthcare human resource professionals face tough challenges when it comes to leadership recruitment and retention. It is possible, however for an organization to overcome these challenges by analyzing and changing certain processes and practices, according to a recent report that identifies workforce trends of interest to executives.
Wellesley College's approach to employee wellness encompasses emotional well-being as well as individual health.
Marymichele Delaney and Jan Bruce
Over the last decade, employee wellness programs have continued to expand and change in the workplace. No matter the industry, employers are increasingly prioritizing their wellness programs in an effort to combat rising healthcare costs and support the development of healthy lifestyles in their workforce.
Five ways RPO providers are helping organizations find the talent they need to deliver the best in patient care.
Healthcare is an ever-changing industry and organizations are experiencing extreme hiring challenges for clinical staff. Factors include:
• an increasing complexity of patient care;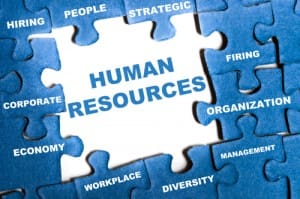 This year's HRO Today Forum sessions deliver top talent and technology strategies.
By Christa Elliott
Technology is a driving force that helps organizations attract talent, engage employees in the HR environment, and improve business outcomes. PriceWaterCooper's 2015 Global HR Technology survey found that 44 percent of companies leverage the cloud and SaaS technologies for HR—an 18 percent increase from 2014. And that's only going to grow: 30 percent of companies reported that they planned to move into the cloud over the next three years.
Strategies for HR professionals to find and retain quality employees
By Belinda Sharr
HR professionals believe health systems are understaffed and under-occupied. That's according to a recent online study by HRO Today Magazine and healthcare RPO firm Clinical Magnet.
To solve the problem of under-occupation, hospitals and health systems will naturally seek to draw in more customers. Absent strategic workforce planning, that will double-down the problem of under-staffing. HR will thus need to work closely with other departments to ensure the right people are in place as business needs arise.
Healthcare faces talent acquisition challenges amid understaffing concerns

This past summer, HRO Today Magazine and Clinical Magnet launched an online study to address the perceived impact of hospital staffing among human resources professionals in hospitals and health systems. bResults indicate that professionals believe health systems are both understaffed and under-occupied.
The study also found that hospitals and health systems have underfunded staff, which has led to lost revenue opportunities. At the same time, HR professionals feel that they are asked to accomplish nearly impossible tasks in workforce recruitment and retention given the current investments in infrastructure, technology, and HR staff levels. Nearly one-half (48.1 percent) of respondents with staffing needs reported difficulty finding the right hires as the biggest reason for understaffing.
Hospital HR professionals say the lack of staff covering demand is a major reason for not achieving a higher census, which is above 80 percent only about half of the time. This is the second most commonly cited reason for census variability in the study. Lack of staffing also adversely impacts patient care and new wellness programs and puts added stress on staff—these, in turn, result in increased turnover. More than three-quarters (78. 8 percent) of respondents agreed that they could achieve higher patient satisfaction scores with additional headcount, according to the survey.

The healthcare industry is facing several talent challenges, but RPO can help.
By Debbie Bolla
Now more than ever, the healthcare industry is experiencing the age-old challenge of supply and demand when it comes to jobs and talent. Demand is up: The US Bureau of Labor Statistics reports that the healthcare industry is projected to add about five million new jobs by 2022. And the 2015 Healthcare Recruiting Trends Survey conducted by HealtheCareers Network finds that 73 percent of respondents expect that they will have the same or more job openings in 2015 than in 2014. But at the same time, supply is predicted to decrease rapidly, with an aging workforce population driving shortages of both physicians and nurses.
"Shortages of healthcare professionals exist throughout the healthcare industry," says Dan White, president of workforce solutions at AMN Healthcare. "We are currently seeing high demand and limited supply among physicians, nurses, and allied healthcare professionals,
such as physical therapists." And the supply is continuing to trend down. White points
to drivers of shortages:
• Education gap: a decreasing amount of new graduates to replace retirees
• Aging clinical workforce: driving up the amount of retirements and part-time work
The many benefits healthcare organizations can achieve from a managed service program and its technology.
By Bob Livonius
Fear of change is a terrible thing, and if we all succumbed to it, no breakthrough progress would ever occur. In this era of healthcare transformation, change is unavoidable. Since organizations must control costs, improve quality, and expand coverage and fluctuating reimbursement policies, many are turning to managed serve providers (MSP) and vendor management systems (VMS) to achieve these goals.
© 2009 - 2021 Copyright SharedXpertise Media, LLC.
All SharedXpertise Media logos and marks as well as all other proprietary materials depicted herein are the property of SharedXpertise Media. All rights reserved.
SharedXpertise Media, LLC, 123 South Broad Street, Philadelphia, PA 19123