Four HR leaders share how their approaches to mentoring programs are solving talent challenges.
By Marta Chmielowicz
Today's employees are happier, more productive, and more engaged when their jobs bring intrinsic rewards, or the feeling of doing meaningful work that propels their personal and professional growth. In this environment, career development is no longer a perk reserved for certain high-ranking positions—it is an expectation. In fact, according to LinkedIn's 2018 Workforce Learning Report, a whopping 93 percent of employees would stay at a company longer if it invested in their careers.
Short-term relocation assignments are emerging as a strategy to keep younger workers engaged and loyal to the organization.
By Marta Chmielowicz
Globalization is raising the bar on mobility. As technology strengthens economic and intellectual connections across the world, leading multinational companies are looking to develop a new generation of leaders with a global mindset and multicultural experience.
In a time of skills scarcity, leading organizations are adopting a multi-dimensional approach to talent acquisition and development.
By Jeff Kavanaugh
Organizations are struggling to find talent with the right skills to meet digital business needs. This trend led the Infosys Knowledge Institute to conduct a worldwide study of more than 1,000 senior management executives globally. The research shows that today's digital environment is calling for new skills, producing talent gaps that organizations have to fill. What else did it discover? Here are five key takeaways from the recent study.
Four strategies that help organizations harness happiness in their workforce.
By Debra Hreczuck
Some leaders may think that caring about employee happiness somehow means sacrificing performance. Actually, the opposite is true. In order for organizations to succeed and for employees to believe in the business strategy enough to work toward improving the bottom line, leaders need to make sure they are happy, researchers say. A miserable workforce is an unmotivated workforce, and that is a recipe for stagnation or outright resistance. The truth is employee happiness is tied to performance in many areas, including recruitment, retention, collaboration, and agility. Happiness is the web of energy in an organization that keeps employees focused and efficient.
United Overseas Bank is retraining its employees and empowering them to shape the future of their workplace.
By Michael Switow
United Overseas Bank (UOB), one of southeast Asia's largest banks, is transforming the way it interacts with clients.
Reskilling is a here and now solution to the talent shortage.
By Tierney McAfee
With the number of employees who are voluntarily quitting their jobs higher than ever, organizations are placing utmost importance on retaining current workers and reskilling them, or teaching new skills to help them transition into different roles within the same organization.
Employers are taking a hard look at soft benefits, particularly work-from-home opportunities.
By Tierney McAfee
Working from home is becoming more than just a perk for many employees and job candidates; it's slowly becoming a norm in today's workplace.
Cigna's CHRO John Murabito leverages a data-rich people strategy to drive proactive business decisions.
By Debbie Bolla
"What we do in HR starts with the needs of the business."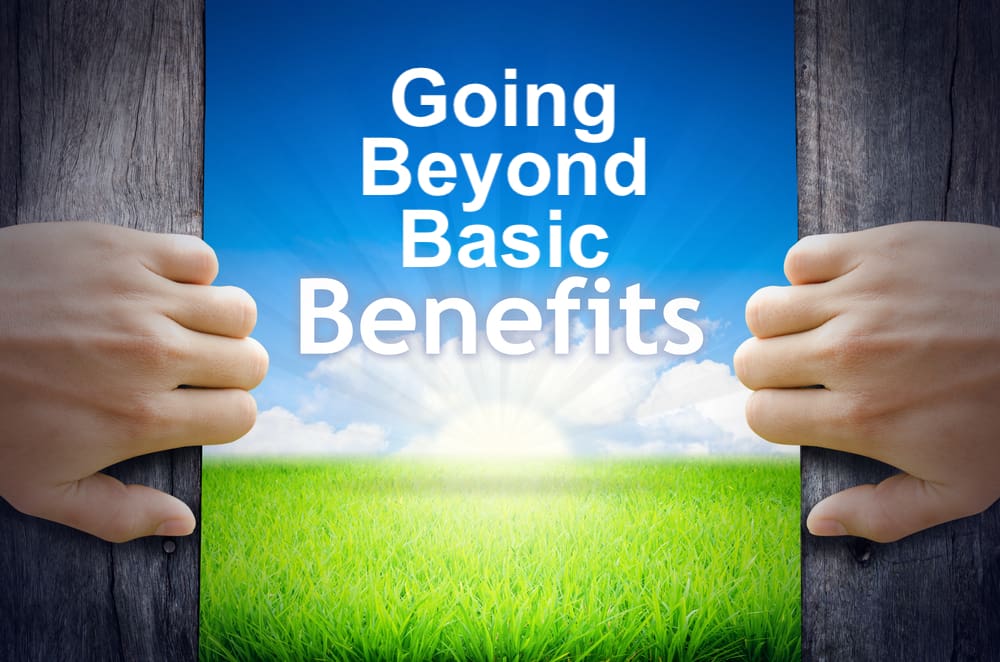 Organizations are starting to offer packages that support the complex lives of employees.
By Marta Chmielowicz
Today's employees do not leave their lives at the door—they bring their whole selves to work. And increasingly, they expect their employers to offer a diverse range of benefits that support them physically, emotionally, socially, and financially. From offering extended paid paternity leave to helping employees financially plan for their children's college educations, organizations are beginning to embrace new and innovative family-friendly benefits.
An effective recognition program can improve retention while reinforcing key organizational values.
By Marta Chmielowicz
As the war for talent continues, employers are increasingly adopting human-centered approaches to drive business results and bring more humanity to employees' experience at work. According to the 2018 SHRM and Globoforce Employee Recognition Report, retention and culture management are two of the top challenges of today's businesses—and a values-based recognition program can help.
© 2009 - 2019 Copyright SharedXpertise Media, LLC.
All SharedXpertise Media logos and marks as well as all other proprietary materials depicted herein are the property of SharedXpertise Media. All rights reserved.
SharedXpertise Media, LLC, 123 South Broad Street, Philadelphia, PA 19123