Today's mobile applications are helping organisations maintain immigration compliance.
By Jennifer Baillie-Stewart
In this globally connected age, executives from practically every industry are searching both domestically and abroad to source the best talent they can find. In fact, sourcing talent from another country has become imperative: According to a 2017 study from the Council of Global Immigration, 74 per cent of CEOs feel that obtaining work visas in a timely, predictable, and flexible manner is critical to their business objectives.
How today's technology helps tackle the challenges of high-volume hiring.
By Debbie Bolla
Hiring 25,000 people for a short period of time, in a short period time is no easy feat, but it's a reality for many organizations. Industries including retail, hospitality, outdoor services, and security are innately prone to high-volume hiring periods in which organizations need to ramp up staff quickly and efficiently. Faced with a large hiring volume, these organizations are seeking both quantity and quality.
We rank the top providers based on customer satisfaction surveys.
By The Editors
HRO Today's Baker's Dozen Customer Satisfaction Ratings are based solely on feedback from buyers of the rated services; the ratings are not based on the opinion of the HRO Today staff. We collect feedback annually through an online survey, which we distribute both directly to buyers through our own mailing lists and indirectly by sending service providers the link to send to their clients.
Today's AI-enabled talent management platforms deliver a quality user experience and best-fit candidates to boot.
By Marta Chmielowicz
Every business leader knows one thing to be true: Customer experience is essential to good business. And in today's socially connected world, the consequences of delivering a bad customer experience can be costly.
By Elliot H. Clark
The song, Welcome to the Jungle by Guns 'N Roses, opens with big energy, but also a sense of confusion and messiness. This makes it the perfect anthem for the HR tech market today. A plethora of new, best-of-breed point solutions arrive almost daily. HR's Twitter feeds and LinkedIn channels are being overloaded with the announcement of the next big thing. And voicemails are jammed with messages promising amazing outcomes.
Some of the new technologies are in fact very good and represent innovation. That being said, there are also numerous products that represent long-existing technologies and are just new choices in already crowded markets. The influx of venture capital and private equity (PE) into the human capital solutions market is great, but not many of these PE folks have experience in the HR suite and most do not understand a day in the life of HR. They actually like new iterations of proven technologies because they think if they can just pick up a few points of market share, their investment will be bought by a larger established player. Of course, the investment people don't care about the state of HR's voicemail box.
New tech tools can help HR improve hiring processes.
By Michael Switow
Before he joined Allegis Global Solutions, Paul Martin applied for a job at an Australian bank. He thought he was more than qualified for the role, but months went by without any word from the company. After four months, Martin received an automated email stating that he did not get the role. As an HR professional, he understood the requisition was closed and that companies use automated technologies to reply to applicants. But the fact that a formatted letter was the only communication he received left a bitter aftertaste.
A trio of strategies organisations can leverage to attract top talent.
By Michael Switow
Most HR professionals say that it's harder to recruit candidates now than it was a year ago. In fact, the two issues most likely to keep HR leaders up at night, according to a global survey commissioned by Korn Ferry Futurestep, are quality of hire and competition for talent.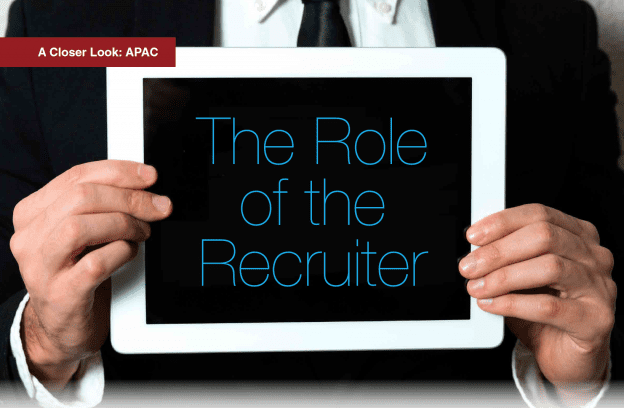 Three trends impacting how HR teams approach talent acquisition.
By Michael Switow
Set against a backdrop of a global war for talent—and leveraging 21st century tools such as smart data, targeted communication, machine learning, and gamification—talent acquisition teams increasingly customise the candidate experience in order to create more successful outcomes.
CHROs and industry experts share their insight on what 2018 holds for HR.
By Audrey Roth
In the coming year, constantly evolving technology and the growing demands to attract, retain, and engage talent will cause dynamic change in the HR industry. HR leaders must be prepared to face the challenges of a year of transformation.
By Taylor Thompson
With Glassdoor reporting that the average job opening attracts 250 resumes, it's hard to believe that 65 percent of recruiters, according to Jobvite, report their biggest challenge in hiring as a shortage of available talent. So why are talent acquisition teams struggling to manage candidates? Many applicants may just be unqualified. However, when it comes to filling open positions within their organizations, talent acquisition and recruitment marketing teams often fail to access an entire hub of data readily available to them: their past applicants.
Beamery, a candidate-relationship software company, claims that the key to hiring candidates is not just forwarding available jobs, but building valuable employer-candidate relationships prior to the application process. That's why with the launch of their company in 2014, their offices are already expanding to three major European and American cities and their clientele includes big-name companies like Facebook and VMWare. Beamery is truly taking the recruitment software industry by storm.
© 2009 - 2018 Copyright SharedXpertise Media, LLC.
All SharedXpertise Media logos and marks as well as all other proprietary materials depicted herein are the property of SharedXpertise Media. All rights reserved.
SharedXpertise Media, LLC, 123 South Broad Street, Philadelphia, PA 19123