HR leaders discuss their top priorities for 2018.
By Debbie Bolla
Faced with a pressing expectation to deliver strategic initiatives, HR business leaders have become more agile in their approach to human capital management. And it's making an impact. Randstad Sourceright's 2018 Talent Trends Report finds that 84 per cent of respondents say the work they do will prepare their organisation for the future. Here, four HR leaders share what is on their agenda for 2018; ways they are attracting, recruiting, and retaining the best talent; and how they are getting ready for the European Union's impending General Data Protection Regulation (GDPR).
Organisations in Asia are adapting to stay competitive in a tough talent market.
By Marta Chmielowicz
The Asia-Pacific region is home to 4.5 billion people— nearly 60 per cent of the world's population. Consisting of five countries that rank amongst the top 15 largest economies in the world—China, Japan, India, South Korea, and Australia—and featuring a robust annual GDP growth of 5.5 per cent in 2017, the region presents some of the best opportunities for business expansion and growth.
By Debbie Bolla
Who better to provide a close look into What's Ahead for 2018 than leaders in their field? We couldn't think of anyone—and luckily, some of our CHRO of the Year and Talent Acquisition Leader of the Year awards winners were up for lending some key insight into their agendas for the next 12 months.
With 84 per cent of HR leaders reporting that the work they are doing will prepare their organisation for the future (according to Randstad Sourceright), it's more important than ever for HR teams to have their fingers on the pulse of what's needed to succeed.
gategroup's Director of Talent Michael Spear drives game-changing results with his workforce planning tool.
By Debbie Bolla
When Michael Spear, director of talent acquisition and development for gategroup, accepted his award for Talent Acquisition Leader of the Year for Innovation at the 2017 HRO Today Forum in Chicago, he said:
Today's AI-enabled talent management platforms deliver a quality user experience and best-fit candidates to boot.
By Marta Chmielowicz
Every business leader knows one thing to be true: Customer experience is essential to good business. And in today's socially connected world, the consequences of delivering a bad customer experience can be costly.
Learn how and why today's organisations are moving toward a total talent approach.
By Michael Switow
From direct sourcing, alumni referrals, RPO, and redeployment to full-time workers, freelancers, SOWs, interns, and robots, the universe of talent acquisition has never been more complicated. Contemporary HR and talent acquisition (TA) professionals now manage more than a dozen potential talent streams, with one eye on recruiting and retaining the right workforce and another on keeping costs under control.
New tech tools can help HR improve hiring processes.
By Michael Switow
Before he joined Allegis Global Solutions, Paul Martin applied for a job at an Australian bank. He thought he was more than qualified for the role, but months went by without any word from the company. After four months, Martin received an automated email stating that he did not get the role. As an HR professional, he understood the requisition was closed and that companies use automated technologies to reply to applicants. But the fact that a formatted letter was the only communication he received left a bitter aftertaste.
The benefits and challenges of integrating testing into the hiring process.
By Michael Switow
Although the world of assessing talent has been upended by new digital technologies and the proliferation of smartphones, the rate and manner in which HR departments are adapting varies greatly from company to company.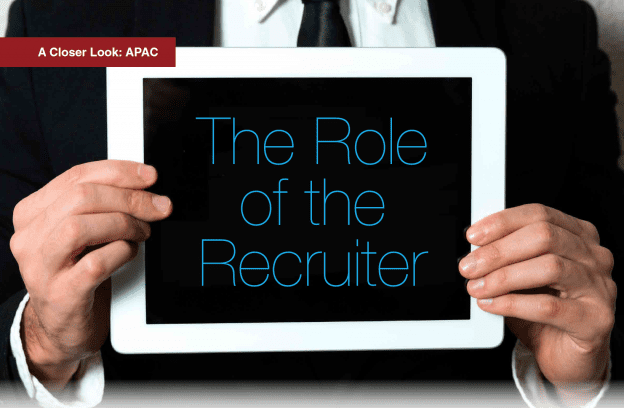 Three trends impacting how HR teams approach talent acquisition.
By Michael Switow
Set against a backdrop of a global war for talent—and leveraging 21st century tools such as smart data, targeted communication, machine learning, and gamification—talent acquisition teams increasingly customise the candidate experience in order to create more successful outcomes.
CHROs and industry experts share their insight on what 2018 holds for HR.
By Audrey Roth
In the coming year, constantly evolving technology and the growing demands to attract, retain, and engage talent will cause dynamic change in the HR industry. HR leaders must be prepared to face the challenges of a year of transformation.
© 2009 - 2018 Copyright SharedXpertise Media, LLC.
All SharedXpertise Media logos and marks as well as all other proprietary materials depicted herein are the property of SharedXpertise Media. All rights reserved.
SharedXpertise Media, LLC, 123 South Broad Street, Philadelphia, PA 19123