Meet the 2018 Talent Acquisition Leader of the Year Award finalists.
By Marta Chmielowicz
Without the right talent in the right positions, businesses are unable to move forward with their strategy for the future. In fact, according to LinkedIn's 2017 Global Recruiting Trends report, 83 percent of HR leaders say that talent is the number one priority for their organization.
Measuring quality of hire is a challenge, but these three strategies will help HR land top candidates time and again.
By Debbie Bolla
And now's the time: According to Randstad Sourceright's 2018 Talent Trends survey, 72 percent of respondents say that employers' expectations of talent continues to grow.
New research shows that even with the proven benefits of recruitment marketing, adoption rates are slow.
By Elyse Mayer
The speed of business has accelerated significantly, and it feels like the rate of change in talent acquisition is moving even faster. People, processes, and technologies are in constant flux. In the past few years, talent acquisition has moved closer to a function of marketing for talent, or recruitment marketing. Organizations are currently in a quest to deliver creative, experience-driven strategies to differentiate themselves by their brands and cultures, not merely by their inventory of jobs.
HR leaders discuss their top priorities for 2018.
By Debbie Bolla
Faced with a pressing expectation to deliver strategic initiatives, HR business leaders have become more agile in their approach to human capital management. And it's making an impact. Randstad Sourceright's 2018 Talent Trends Report finds that 84 per cent of respondents say the work they do will prepare their organisation for the future. Here, four HR leaders share what is on their agenda for 2018; ways they are attracting, recruiting, and retaining the best talent; and how they are getting ready for the European Union's impending General Data Protection Regulation (GDPR).
Organisations in Asia are adapting to stay competitive in a tough talent market.
By Marta Chmielowicz
The Asia-Pacific region is home to 4.5 billion people— nearly 60 per cent of the world's population. Consisting of five countries that rank amongst the top 15 largest economies in the world—China, Japan, India, South Korea, and Australia—and featuring a robust annual GDP growth of 5.5 per cent in 2017, the region presents some of the best opportunities for business expansion and growth.
How today's technology helps tackle the challenges of high-volume hiring.
By Debbie Bolla
Hiring 25,000 people for a short period of time, in a short period time is no easy feat, but it's a reality for many organizations. Industries including retail, hospitality, outdoor services, and security are innately prone to high-volume hiring periods in which organizations need to ramp up staff quickly and efficiently. Faced with a large hiring volume, these organizations are seeking both quantity and quality.
Today's AI-enabled talent management platforms deliver a quality user experience and best-fit candidates to boot.
By Marta Chmielowicz
Every business leader knows one thing to be true: Customer experience is essential to good business. And in today's socially connected world, the consequences of delivering a bad customer experience can be costly.
A trio of strategies organisations can leverage to attract top talent.
By Michael Switow
Most HR professionals say that it's harder to recruit candidates now than it was a year ago. In fact, the two issues most likely to keep HR leaders up at night, according to a global survey commissioned by Korn Ferry Futurestep, are quality of hire and competition for talent.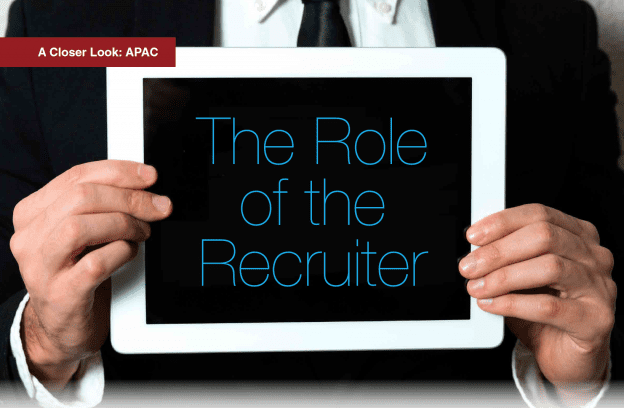 Three trends impacting how HR teams approach talent acquisition.
By Michael Switow
Set against a backdrop of a global war for talent—and leveraging 21st century tools such as smart data, targeted communication, machine learning, and gamification—talent acquisition teams increasingly customise the candidate experience in order to create more successful outcomes.
CHROs and industry experts share their insight on what 2018 holds for HR.
By Audrey Roth
In the coming year, constantly evolving technology and the growing demands to attract, retain, and engage talent will cause dynamic change in the HR industry. HR leaders must be prepared to face the challenges of a year of transformation.
© 2009 - 2018 Copyright SharedXpertise Media, LLC.
All SharedXpertise Media logos and marks as well as all other proprietary materials depicted herein are the property of SharedXpertise Media. All rights reserved.
SharedXpertise Media, LLC, 123 South Broad Street, Philadelphia, PA 19123