By D. Zachary Misko
Thought leaders are the informed opinion leaders and the go-to people in their field of expertise. They are trusted sources who move and inspire people with innovative ideas; turn ideas into reality; and know and show how to replicate their success. We certainly have a great group of thought leaders and innovators involved in our association and our HRO Today Forum events, as demonstrated by the outstanding group of senior HR executives and industry experts who attend and speak at our events, in our magazine, and as part of our association.
The HRO Today Services and Technology Association provides members with the opportunity to learn, connect with other professionals, share best practices and content on our website, and discuss and set industry standards within HR and outsourcing. Learning through our Thought Leadership Councils (TLCs) continues to be a member favourite and attract a large audience via our live programs and on-demand TLC library. The TLC functional categories are designed as a member benefit for networking, engagement, and to strengthen the relevance to HRO Today magazine, our events, and HR(O) in general.
Learn how and why today's organisations are moving toward a total talent approach.
By Michael Switow
From direct sourcing, alumni referrals, RPO, and redeployment to full-time workers, freelancers, SOWs, interns, and robots, the universe of talent acquisition has never been more complicated. Contemporary HR and talent acquisition (TA) professionals now manage more than a dozen potential talent streams, with one eye on recruiting and retaining the right workforce and another on keeping costs under control.
New tech tools can help HR improve hiring processes.
By Michael Switow
Before he joined Allegis Global Solutions, Paul Martin applied for a job at an Australian bank. He thought he was more than qualified for the role, but months went by without any word from the company. After four months, Martin received an automated email stating that he did not get the role. As an HR professional, he understood the requisition was closed and that companies use automated technologies to reply to applicants. But the fact that a formatted letter was the only communication he received left a bitter aftertaste.
The benefits and challenges of integrating testing into the hiring process.
By Michael Switow
Although the world of assessing talent has been upended by new digital technologies and the proliferation of smartphones, the rate and manner in which HR departments are adapting varies greatly from company to company.
A trio of strategies organisations can leverage to attract top talent.
By Michael Switow
Most HR professionals say that it's harder to recruit candidates now than it was a year ago. In fact, the two issues most likely to keep HR leaders up at night, according to a global survey commissioned by Korn Ferry Futurestep, are quality of hire and competition for talent.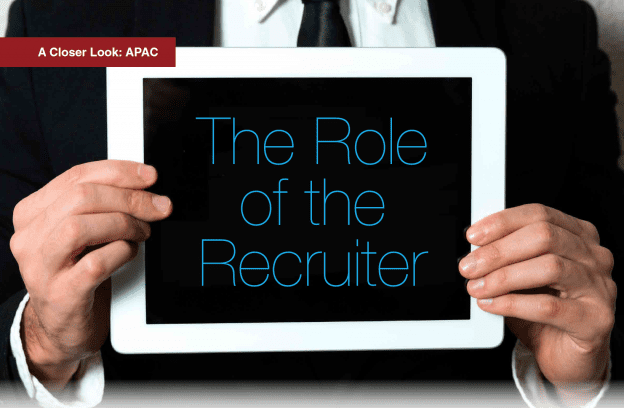 Three trends impacting how HR teams approach talent acquisition.
By Michael Switow
Set against a backdrop of a global war for talent—and leveraging 21st century tools such as smart data, targeted communication, machine learning, and gamification—talent acquisition teams increasingly customise the candidate experience in order to create more successful outcomes.
By Debbie Bolla
This year's HRO Today APAC Forum in Hong Kong was redesigned to enhance collaboration, learning, and best practice sharing. This workshop-based approach focused on problem-solving in order to help executives "Drive Corporate Strategy."
If you were unable to attend the Forum, this special digital supplement will provide you with some of the solutions you missed.
Point Taken
Editor's Note
By Debbie Bolla, Executive Editor

Confidence. Competition. Potential. Doing what you love.

These are a few words and phrases that made a lasting impact after my deep-dive discussion with four HR industry leaders at the HRO Today Forum this May. The quartet that joined me on stage (pictured above):
• John Wilson, Founder and CEO of WilsonHCG
• Sue Marks, CEO of Cielo
• Paul Harty, President of Seven Step RPO
• Gene Zaino, President & CEO of MBO Partners

Employee confidence levels are seemingly up, said the foursome—and forward-thinking organizations need to get in the game and take advantage of that confidence
CEO's Letter
Re-Calculating the HR Equation
By Elliot H. Clark, CEO

We just held the 2014 HRO Today Forum in both North America and in Singapore. We are thrilled and gratified at the level of engagement of our audience and thankful for the opportunity to advance the practice of HR. We are also appreciative of the ongoing support of our sponsors, who are the most sophisticated HR services and technology companies in the world
The 2014 HRO Today Awards winners are innovating their way to strategic partnerships.

By Russ Banham

Over the past generation, the people heading up HR in many organizations have become key strategic partners to their respective CEOs, entrusted to lead diverse workforce initiatives to improve talent acquisition and retention, spur business growth, enhance sustainability practices and cultivate a workforce culture that differentiates the organization
© 2009 - 2019 Copyright SharedXpertise Media, LLC.
All SharedXpertise Media logos and marks as well as all other proprietary materials depicted herein are the property of SharedXpertise Media. All rights reserved.
SharedXpertise Media, LLC, 123 South Broad Street, Philadelphia, PA 19123