Bias in candidate screening remains a major obstacle to diversity, but AI-enabled technology can help.
By Marta Chmielowicz
The world economy is growing and diversity is growing with it. According to the U.S. Census, more than half of all Americans are projected to belong to a minority group by 2044—and this will have a major impact on labor market demographics. The Bureau of Labor Statistics reports that the percentage of Hispanics in the workforce is expected to almost double by 2060 while the percentage of whites is expected to decrease by nearly 20 percent. In addition, rising labor participation rates among women, increasing numbers of millennials in the workplace, and continued growth of immigration are all making diversity a critical business consideration.
Be an employer of choice for seasonal hiring.
By Debbie Bolla
As reported last year, Amazon made headlines with it plans to hire 120,000 employees for the holidays, and other retailers weren't far behind. This translates to seasonal workers having their pick of opportunities. With such competition, organizations need to ensure they offer a positive candidate experience.
Organizations should consider these workforce planning strategies to excel during the high volume holiday season.
By Debbie Bolla
Ready for the holidays? This is a question that is already on the minds of retailers. With a little strategic planning now, organizations can get their high volume holiday hiring on track now and be effectively prepared for execution in the Fall. And they will need to be ready if last year's trends indicate this year's activity. A 2017 CareerBuilder study found that across industries, 35 percent of employers expected to hire seasonal workers in the fourth quarter and 38 percent of top holiday jobs were in customer service.
How today's technology helps tackle the challenges of high-volume hiring.
By Debbie Bolla
Hiring 25,000 people for a short period of time, in a short period time is no easy feat, but it's a reality for many organizations. Industries including retail, hospitality, outdoor services, and security are innately prone to high-volume hiring periods in which organizations need to ramp up staff quickly and efficiently. Faced with a large hiring volume, these organizations are seeking both quantity and quality.
Organizations with high-volume hiring periods will benefit if they zero in on a few strategic metrics.
By Debbie Bolla
For organizations that hire thousands of customer-facing candidates at time, a few key reports and measurements can make a big difference to future hiring cycles.
gategroup's Director of Talent Michael Spear drives game-changing results with his workforce planning tool.
By Debbie Bolla
When Michael Spear, director of talent acquisition and development for gategroup, accepted his award for Talent Acquisition Leader of the Year for Innovation at the 2017 HRO Today Forum in Chicago, he said:
New tech tools can help HR improve hiring processes.
By Michael Switow
Before he joined Allegis Global Solutions, Paul Martin applied for a job at an Australian bank. He thought he was more than qualified for the role, but months went by without any word from the company. After four months, Martin received an automated email stating that he did not get the role. As an HR professional, he understood the requisition was closed and that companies use automated technologies to reply to applicants. But the fact that a formatted letter was the only communication he received left a bitter aftertaste.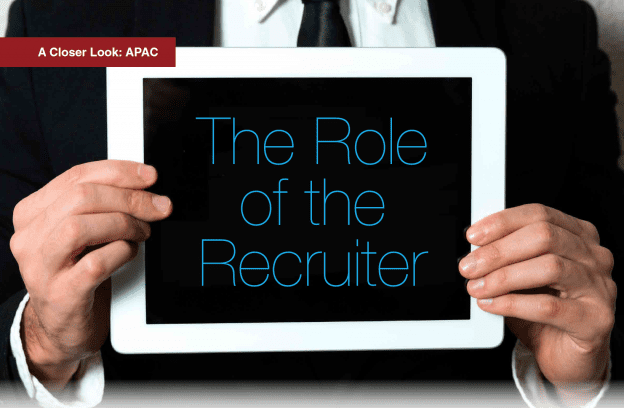 Three trends impacting how HR teams approach talent acquisition.
By Michael Switow
Set against a backdrop of a global war for talent—and leveraging 21st century tools such as smart data, targeted communication, machine learning, and gamification—talent acquisition teams increasingly customise the candidate experience in order to create more successful outcomes.
Organizations are using data and analytics to get ahead of succession and hiring planning.
By Audrey Roth
Long gone are the days when succession and hiring planning were considered cutting-edge HR. Today, both initiatives are essential components to the overall talent management strategy. When executed efficiently, talent gaps will be minimized, and all employees from the entry-level to the C-suite will understand their path to success within the company. Succession planning frequently focuses on senior-level roles, which is certainly a necessity, but lack of a broader organizational strategy can lead to lower levels of engagement and higher levels of attrition.
Total workforce solutions allow organizations to zero in on their most important asset: talent.
By Debbie Bolla
In recent years, HR and talent acquisition leaders have become more and more accountable for the workforce. They often have ownership of not just the people who organizations hire, but also how they perform.
© 2009 - 2018 Copyright SharedXpertise Media, LLC.
All SharedXpertise Media logos and marks as well as all other proprietary materials depicted herein are the property of SharedXpertise Media. All rights reserved.
SharedXpertise Media, LLC, 123 South Broad Street, Philadelphia, PA 19123