New tech tools can help HR improve hiring processes.
By Michael Switow Before he joined Allegis Global Solutions, Paul Martin applied for a job at an Australian bank. He thought he was more than qualified for the role, but months went by without any word from the company. After four months, Martin received an automated email stating that he did not get the role. As an HR professional, he understood the requisition was closed and that companies use automated technologies to reply to applicants. But the fact that a formatted letter was the only communication he received left a bitter aftertaste. In contrast, Martin had a much different experience when he recently went shopping to replace one his favourite messenger bags, a Crumpler "Barney Rustle Blanket." At the store, the clerk informed him that the 14-year-old bag had a lifetime guarantee. He simply had to provide an email address and leave the bag with them. Soon the correspondence began. "Hi Paul, Just an update on an old friend.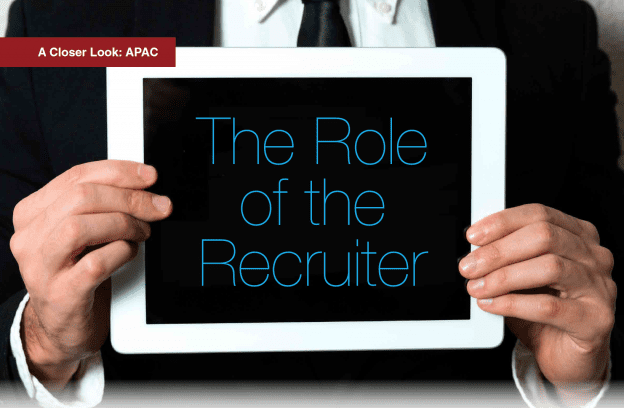 Three trends impacting how HR teams approach talent acquisition.
By Michael Switow Set against a backdrop of a global war for talent—and leveraging 21st century tools such as smart data, targeted communication, machine learning, and gamification—talent acquisition teams increasingly customise the candidate experience in order to create more successful outcomes.
PeopleScout
's Australia/New Zealand Managing Director Nicole Cook believes that digitisation affects the entire process of talent acquisition, from branding through requisition, sourcing, screening, selection, and hiring. "When you think about talent acquisition and human resources, for years we've been saying, 'This is what I want,' and then predicting the people who are going to succeed based on profiles already in the business," Cook explains. "Now technology has caught up [and can] say, 'I'm going to tell you: this is who you want.' The trick with machine learning and artificial intelligence is that it's [continually] learning and refining.
Organizations are using data and analytics to get ahead of succession and hiring planning.
By Audrey Roth Long gone are the days when succession and hiring planning were considered cutting-edge HR. Today, both initiatives are essential components to the overall talent management strategy. When executed efficiently, talent gaps will be minimized, and all employees from the entry-level to the C-suite will understand their path to success within the company. Succession planning frequently focuses on senior-level roles, which is certainly a necessity, but lack of a broader organizational strategy can lead to lower levels of engagement and higher levels of attrition. According to SHRM's
2017 Employee Job Satisfaction and Engagement
report, although job satisfaction and employee engagement levels are relatively high, 40 percent of employees expressed the possibility of seeking new external employment within the next year. One in five employees report career advancement opportunities as a reason for leaving, which underlines the need for planning.
Total workforce solutions allow organizations to zero in on their most important asset: talent.
By Debbie Bolla In recent years, HR and talent acquisition leaders have become more and more accountable for the workforce. They often have ownership of not just the people who organizations hire, but also how they perform. One of the drivers of this is the critical importance business leaders place on talent nowadays. Take a look at these facts:
The Brookings Institution has reported that as much as 85 percent of a company's market value is now calculated with intangible assets including knowledge, reputation, and talent.
Ninety-two percent of organizations expect an increase in competition when it comes to landing top performers.
The number one priority for HR is attracting top talent.
This pressure is forcing organizations to rethink how they address they workforce. In fact, 63 percent of organizations are doing that right now, according to Ardent Partners.
Five trends set to impact recruiting and leadership in 2018.
By Jamie Hoobanoff Businesses of all sizes and in all sectors are entering uncharted territory as they face an unprecedented rate of economic, technological, and societal change. While industries have gone through disruptions in the past, the forces at work in more recent years are rapidly shifting, calling for companies to be even more adaptive and innovative in their approach to recruitment and hiring. According to the recent online survey
Future-Proof Your Business
by the Business Development Bank of Canada, more than half of the respondents strongly agreed that recruiting skilled staff is crucial for business success. The typical organizational chart no longer works in today's business environment. Hierarchal leadership and longevity are no longer givens, with the average tenure of a leader lasting only two years. Organizations are becoming flatter, leaner, and more nimble, and unpredictability in the workplace—and the world at large—has become the norm.
© 2009 - 2018 Copyright SharedXpertise Media, LLC.
All SharedXpertise Media logos and marks as well as all other proprietary materials depicted herein are the property of SharedXpertise Media. All rights reserved.
SharedXpertise Media, LLC, 123 South Broad Street, Philadelphia, PA 19123