By Debbie Bolla
Is there a secret to employee engagement? That's the question our cover story, Finding the Right Formula, is looking to answer. After speaking with a great roundup of experts, it seems that employee engagement is achievable, but the approach needs to be customized to organizational culture.
In recent issues, we have found out ways CHROs and thought leaders inspire their employees to do their best work.
HRO Today Releases Worker Confidence Index Study Annual Report for 2017
Worker Job Security and Trust in Leadership Wavering
Philadelphia, PA – March 8, 2018 – HRO Today announced that it released its Worker Confidence Index Study annual report for 2017.
In this study, the Worker Confidence Index (WCI) reports a decrease of 0.7 points since last quarter and 1.3 points since last year.  It now stands at 103.2 after increasing for the past two consecutive quarters.
Of the four components of the WCI, trust in company leadership rose by 3.2 points, while there was a 2.5 percent decline in confidence related to job security.
Meet the best and brightest minds in the HR industry.
By The Editors
Faced with globalisation, rapid technological change, and intense competition in the labour market, the role of HR is being forced to evolve—and this evolution is being spearheaded by none other than this year's HRO Today Global HR Superstars.
By Debbie Bolla
It's pretty fitting that HRO Today's first issue of the New Year has a keen focus on talent. Having the right candidates continues to keep HR up at night. In fact, according to The Conference Board's new report C-suite Challenge 2018, the top concern of CEOs, CFOs, and CHROs is attracting and retaining talent. But rest assured: This issue has plenty of resources to ease those concerns.
Start by getting some key insights on talent management from a TA leader who oversaw more than 6,600 hires in 2016, which added up to a 13 percent year-over-year increase for his organization. Michael Spear was faced with fluctuating seasonal hiring challenges that come with being an airline food service provider. So the director of talent acquisition and development worked tirelessly across multiple departments to build a data-driven workforce planning tool that empowers gategroup to have the right amount of staff at the right time.
HRO Today is a leading provider of information to professionals related to the human resources industry.  HRO Today is concerned about the privacy of its users and is committed to providing a secure environment for the free-flow of ideas.
By opting-in to receive emails from HRO Today, we will send you the most relevant news and information about human resources that advances your career and keeps you up-to-date on the newest professional practices.  You may unsubscribe at any time by clicking on the "Unsubscribe" link at the bottom of any informational email we send to you.
Our lawful basis for collecting information about you is through consent from you via email that allows us to email you the information we provide.  Regarding our website, hrotoday.com, visitors need not register or give any personal identification information in order to read the basic sections of the website.  We do not mine visitor email addresses related to website visits in order to obtain email addresses for our mailing database without the visitor's express consent or opt-in.
Winners of the Annual North America Association Awards will be Announced
Philadelphia, PA – January 30, 2018 – HRO Today, a leading publication in the HR industry, has announced the launch of its first HRO Today Services and Technology Association Summit – a conference and training retreat for HR services and technology providers, analysts and practitioners working in or with a services partner.
This event will take place October 17-18, 2018, at the Union League in Philadelphia, Pennsylvania, with the theme of "The Greatest HR Association Show on Earth."
Founder Succeeded as Chairman of the Board of Directors by Son and Current CEO, Bill Graebel.
DENVER – January 16, 2018 – Graebel Companies, Inc., a leading provider of workforce and workplace mobility solutions for Fortune 500 and Global 1000 firms and the largest family-owned, privately held relocation company in the world, recently announced that David (Dave) W. Graebel, 88, has been named Chairman Emeritus. He had served as Chairman of the board of directors since founding the company in 1950. Dave is being succeeded as Chairman of the board of directors by his son, William (Bill) Graebel, 56, SGMS, who continues to hold the position of Chief Executive Officer, a role he has held since 2007.
As Chairman, Bill will now guide the six-member board of directors that oversees the strategic direction of Graebel, in addition to serving as the company's CEO. In the newly created role of Chairman Emeritus, Dave will continue to provide guidance and counsel, lending expertise gained from nearly seven decades in the relocation industry.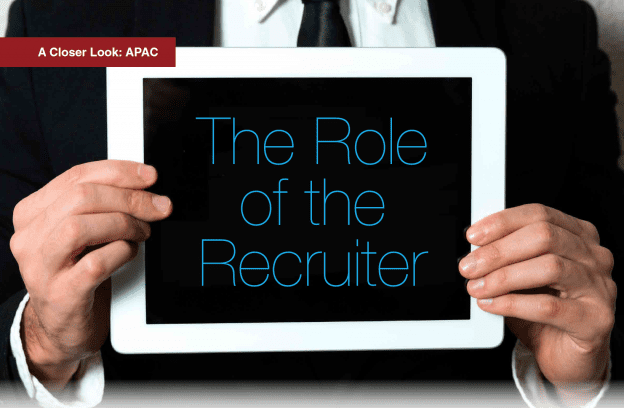 Three trends impacting how HR teams approach talent acquisition.
By Michael Switow
Set against a backdrop of a global war for talent—and leveraging 21st century tools such as smart data, targeted communication, machine learning, and gamification—talent acquisition teams increasingly customise the candidate experience in order to create more successful outcomes.
By Debbie Bolla
This year's HRO Today APAC Forum in Hong Kong was redesigned to enhance collaboration, learning, and best practice sharing. This workshop-based approach focused on problem-solving in order to help executives "Drive Corporate Strategy."
If you were unable to attend the Forum, this special digital supplement will provide you with some of the solutions you missed.
Employment Engagement and Recruiting are Related – Find Out How
HR understands the power of first impressions.  One of the most important processes is the hiring, onboarding and orienting of employees – the "candidate experience" – which directly impacts time-to-productivity, employee engagement and retention.
Cory Kruse, president of Orion Novotus, and Katy Theroux, CHRO of the NCI Group, are sharing their expert views in the third part of this webcast series as they discuss:
© 2009 - 2018 Copyright SharedXpertise Media, LLC.
All SharedXpertise Media logos and marks as well as all other proprietary materials depicted herein are the property of SharedXpertise Media. All rights reserved.
SharedXpertise Media, LLC, 123 South Broad Street, Philadelphia, PA 19123